September 23, 2022 | 10:08 PM
Rema featured on Amelia Dimoldenberg's chicken shop date YouTube show and now they've become the unlikely couple we didn't know we'll love to watch as he spills on his sex life, exes, music and other interests. Watch the video in the story below.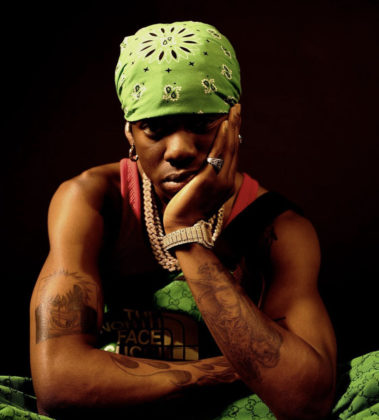 Afrobeats wunderkind and Mavin Records trailblazer, Rema featured on popular YouTuber, Amelia Dimoldenberg's Chicken Shop Date show and it made for quite the watch as the singer shared some random yet intimate facts about himself from his sex life to his music, love life, family and more.
ALSO READ: Burna Boy Opens Up On Qualities He Looks For In A Lady | WATCH
Set in a simple diner where Rema snacked on fries, chicken and a can of Pepsi, their date got rolling with Amelia openly asking if Rema has a girlfriend. The singer had replied in the negative but shared that his preference of having a lover with a 500 follower count on Instagram had been modified to simply being someone "low-key". Rema also spoke on making his first million a...